CONECT WITH INTERNATIONAL BUSINESS

Si quieres optimizar y ser más eficiente en tus procesos de negocio, como la logística y las operaciones internacionales, podemos darte servicios personalizados para poner en marcha la logística internacional, cumpliendo las regulaciones en origen y destino, que contribuyen a hacer posible el comercio internacional.
También podemos ayudarte a cumplir la nueva normativa para la exportación de productos de origen animal a GB.

Pide información en info@eintrade.eu
En Eintrade colaboramos con: ACTIVA EXPORT y con los grupos de exportación CASEUS EXPORT y OVO EXPORT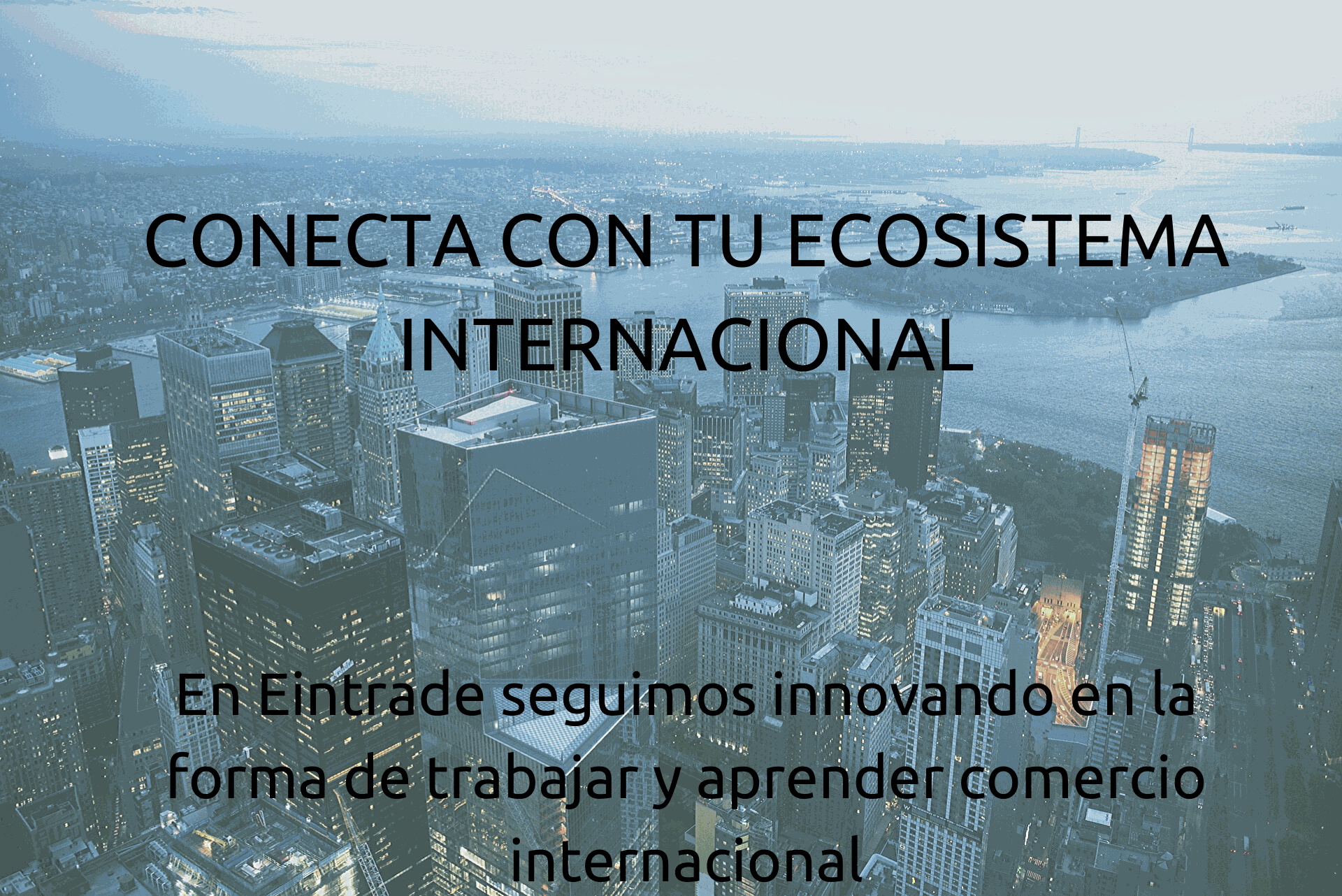 Other companies related to international business:

ACOEXT ASESORES. Support to SMEs and Institutions on export ( LATAM specialists).

ANOKIAN CONSULTING: Contabilidad y Fiscalidad Internacional para PYME's.
EXPORTORY: technological tool for evaluating risks and success factors before exporting a product.
SAICE: Aduanas +Logística
SOURZZIN: Logistics consulting, customs, procurement, internationalization, import and export.
Xa&Co: Commercial consulting and business development (UAE, and other countries of Gulf Cooperation Council (GCC); Barhain, Oman, Kuwait, Qatar, Saudi Arabia and Middle East Countries.